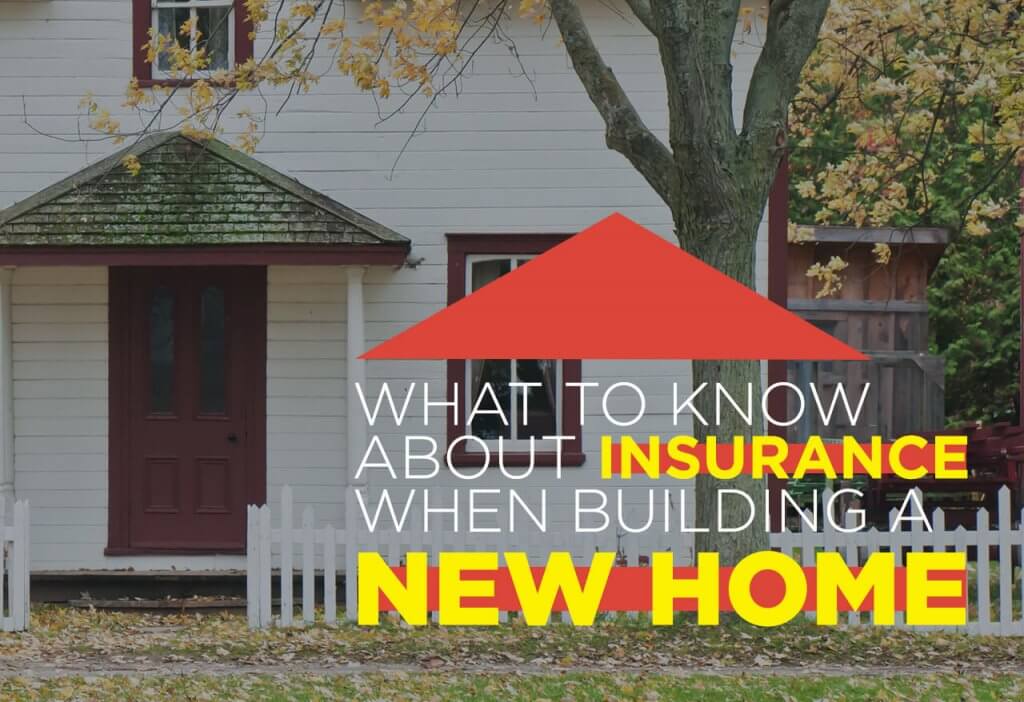 Building a new house can be one of the most rewarding experiences in your life. With a custom house build, you can create a unique home that's perfectly suited to your tastes and needs. At the same time, the process can feel overwhelming. There are many things to consider that the average person doesn't think about until they've already started the process. One of the most overlooked details of building a home is ensuring that you have the right type of insurance in place. If you've never built a house before, here are a few things to know insuring your new property.
What is Builder's Risk Insurance?
Builder's risk insurance is coverage that protects your home while it is being built. The builder, not the homeowner, typically carries this type of policy. With builder's risk insurance, the house is covered from damage while under construction. Often, this type of policy also insures materials in storage or on the job site. Upon completion of the project, risk transfers to the homeowner with a regular homeowner's insurance policy. Here are some additional things you should know about this type of home insurance coverage:
1. Don't Expect It
Not every contractor purchases builder's risk insurance and they aren't necessarily obligated to do so. In some cases, you will need to acquire your own protection. When you contract to build a house, read through the contract in advance to determine whose insurance policy covers what. In some cases, the builder may have a liability policy, but that doesn't adequately cover the entire house from damage. For example, their policy may cover the builder and his workers in the event of injury, but it won't cover the expense if your house burns down. Be sure to read through all the details of the contract and the insurance that your builder carries before you get started. This way, you can fill any coverage gaps with your own insurance policy.
2. Get Enough Coverage
Ideally, the policy should have a limit on par with the total construction budget. Theoretically, the payout would enable you to rebuild the same home using the same materials and labor. The policy you purchase will also cover a specified time, so make sure the coverage period is long enough for your needs.
3. It Can Get Expensive
According to The Balance, most builder's insurance policies cost anywhere between one to four percent of total construction costs. While this isn't cheap, it's certainly less costly than rebuilding out of your own pocket if something happens. Just how much your policy costs will depend on the estimated construction budget for your home and the policy limits and exclusions. Thankfully, living in a new home will save you money on your home owner's insurance once the house is complete.
4. It Doesn't Cover Everything
Before you purchase a policy, make sure you understand what it doesn't cover. Some of the most common exclusions with a builder's risk policy include:
Employee theft: If the contractor has dishonest employees to decide to take off with some of the construction materials, most plans likely won't cover it.
Earthquakes: Be wary when building in along a fault-line and ask your agent about purchasing additional coverage.
Weather and water damage: If a storm's blowing in, it's important for your contractor to protect the home-in-progress and materials from resulting damage.
War and government action: Like most homeowner's policies, a builder's risk policy won't cover acts of war.
5. Get the Policy in Advance
Many people mistakenly look at insurance as something that they can get at the last minute. They might have already purchased the land to build on and have a contract to build a house. Then they go to buy an insurance policy and find out that they can't get the coverage they need because the land is in a flood zone, or for some other reason. Make sure that you can get the policy you need, long before you buy the property or sign the builder's contract. This way you won't be caught off-guard after it's already too late.
Overall, getting insurance for building a new home doesn't have to be complicated. Make sure to give it some thought beforehand and consult with a home insurance agent before you get too far along in the process.