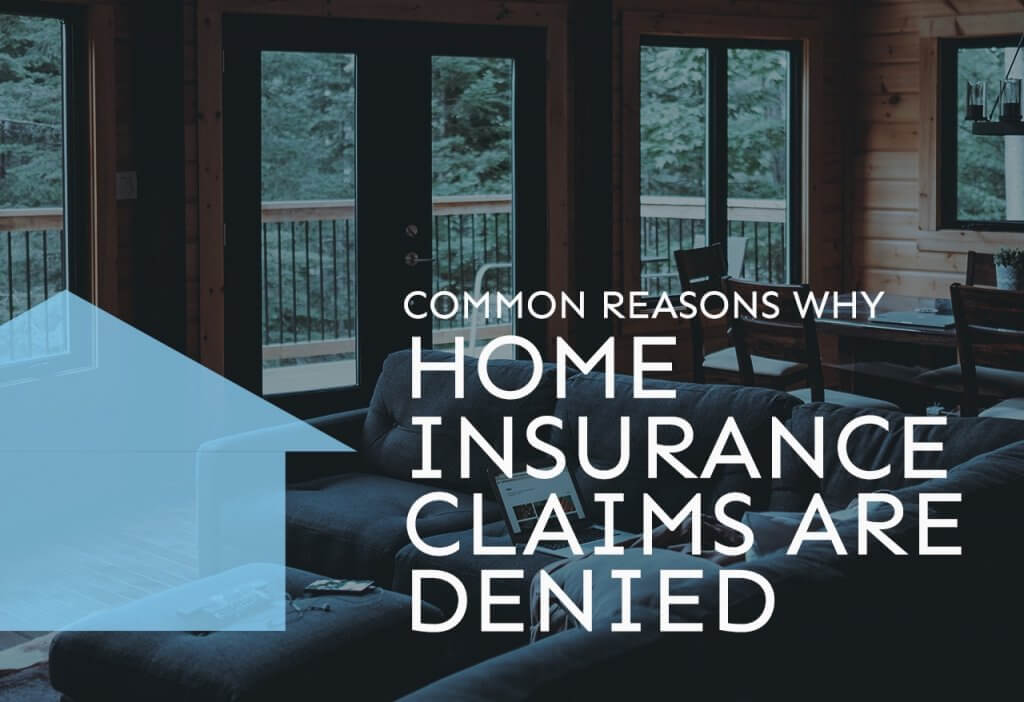 Home insurance is an expensive, but necessary, type of insurance. It's essential for protecting your investment against multiple types of damage and may even be required if financing your home. Though a homeowner's policy offers excellent protection against many perils, you might be surprised and frustrated to file a claim that gets denied. Here are some of the most common reasons insurance companies deny policyholder claims:
1. Below Deductible
When you purchased your policy, you agreed to a deductible for your homeowners' insurance. This deductible is the amount that you are responsible for paying before the insurer picks up any of the bills. For instance, let's say you have a $2,500 deductible on your home policy. If your roof sustains damage that amounts to $1,200 of repairs, the insurance company will not cover the claim because the total loss is less than the deductible amount.
2. You Didn't Have the Correct Coverage
Another common reason for coverage denial is that the homeowner's policy that you purchased does not provide coverage for your loss. Some plans only cover certain types of losses. For example, you might have bought a fire, theft, and vandalism policy. This kind of policy would not cover damage due to wind and hail. So, if you had a wind and hail claim, the claim would be denied.
3. Policy Exclusions
All homeowner's insurance policies come with certain types of losses excluded from coverage. The exclusions found in most plans include losses due to flooding, earthquakes, and sewer and drain backup. These types of losses often require separate policies or additional riders to a standard home policy.
4. The Loss Was from Wear and Tear
One of the very most common reasons that insurers deny claims is for loss due to wear and tear and not to acute damage. If you have an older roof that starts leaking during a rain event and the adjuster finds no external damage, he may determine that the roof is just old and worn out. In this instance, the claim might get denied. Additionally, you may not claim routine maintenance expenses.
5. Lack of Due Diligence
Sometimes, insurance companies reject claims because you did not take action against preventable damage. A good example is a dead tree that is within the fall line of your home. If that dead tree blows down and falls on the house, the insurance company will often deny this claim. It is the homeowner's responsibility to prevent and mitigate damage whenever possible.
These are just of handful of the more common reasons why homeowner's insurance claims are denied. The best way to prevent a denial is to make sure that you fully understand your coverage by speaking with your home insurance company. Act now if you find an area in which your coverage is lacking.