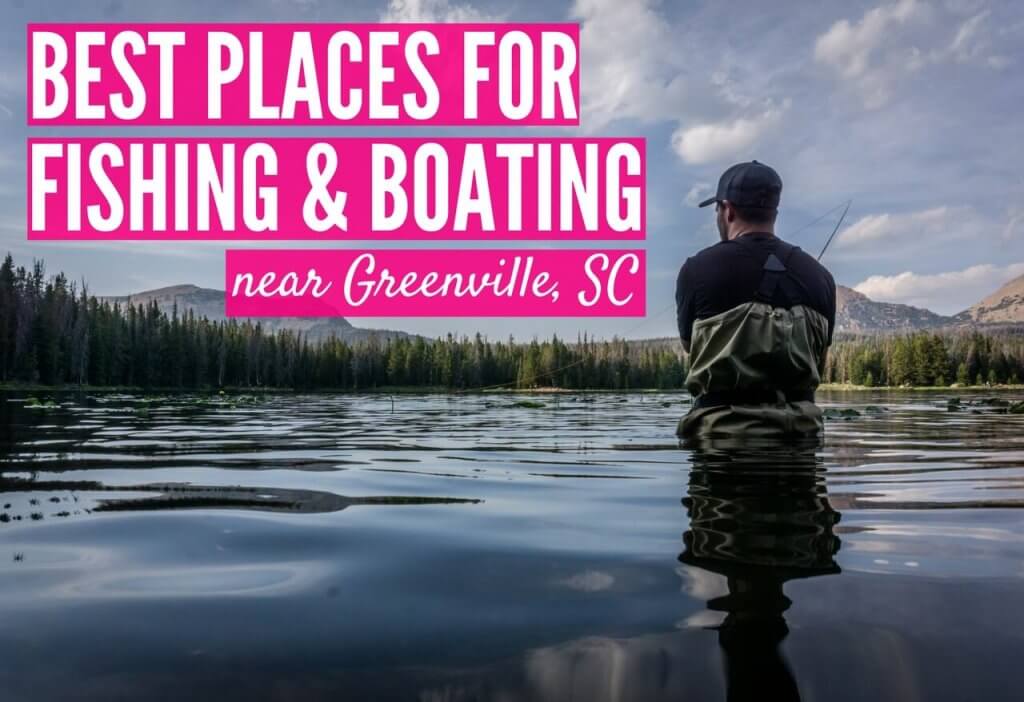 Jump to:
Lake Hartwell | Lake Jocassee | Table Rock State Park | Lake Bowen
Often, Upstate South Carolina doesn't get the credit it deserves in travel guides. However, this picturesque region of the South brims with culture, arts, and best of all, outdoor recreation. With several beautiful lakes and waterways nearby, the area provides many opportunities for water-based activities, including boating and fishing. A fisherman's paradise, the well-stocked lakes of the Upcountry hold many types of fish, including catfish, bream, trout, and bass.
Lake Hartwell
Located 60 miles southwest of Greenville, this 56,000-acre lake is one of the biggest in the state. Because of its proximity to Interstate 85, the lake is a favorite weekend locale for many Upstate residents. Lake Hartwell has plenty of bream, so it's the ideal place for turning even the youngest family members into enthusiastic anglers. You'll also find lots of crappie (white and black) as well as several types of bass (largemouth, striped and hybrid). To stay informed on angling conditions, check out the weekly fishing report for Lake Hartwell.
Lake Jocassee
This 7,500-acre reservoir has less boat traffic than other lakes in the region and boasts spectacular views to boot. The forests of the Blue Ridge Mountains provide a stunning backdrop while you cruise the clear and deep mountain spring-fed waters. This lake is known to produce some of the largest fish in the state; if you're lucky you'll reel in a huge spotted bass or redeye bass. If the fish aren't biting, Lake Jocassee also has several waterfalls that are only viewable via boat. Since most of the shoreline is protected to preserve the scenic beauty, make sure to launch from the public ramp at Devils Fork State Park.
Table Rock State Park
Table Rock State Park in Pickens is home to two ideal fishing spots situated along the gorgeous backdrop of the Blue Ridge Mountains. Lake Oolenoy, the larger of the park's two lakes, spans 67 acres and is full of bass, panfish, trout, and bream. Here, it's possible to catch your daily allotment of largemouth bass in just a few hours.
Lake Pinnacle only measures 36 acres but offers the same fishing options and even better scenery. It reflects the surrounding forests and the front of Table Rock on its glittering surface. Since the lake is part of South Carolina's state park system, you can rent boats here too.
Lake Bowen
Lake Bowen in Inman is a man-made lake that supplies water to nearby residents. This 1,534-acre reservoir functions as a focal point for Spartanburg County and is popular among boaters and anglers. It encompasses around 33 miles of shoreline and has a fishing pier and public boat ramp. Mainly, you'll find bass, catfish, and crappie in its South Pacelot River waters.
Before heading out with your boat and fishing gear to any of these locales, check the individual locations for regulations and make sure you have boat insurance. Upside Insurance can help you find the best rates on insurance Greenville SC. Additionally, in South Carolina, adults and kids over 16 must obtain a fishing license. You can purchase or renew licenses at the South Carolina Department of Natural Resources or Bass Pro Shops. Make sure to have a trout stamp because you're likely to reel in some nice rainbow, brown or brook trout.