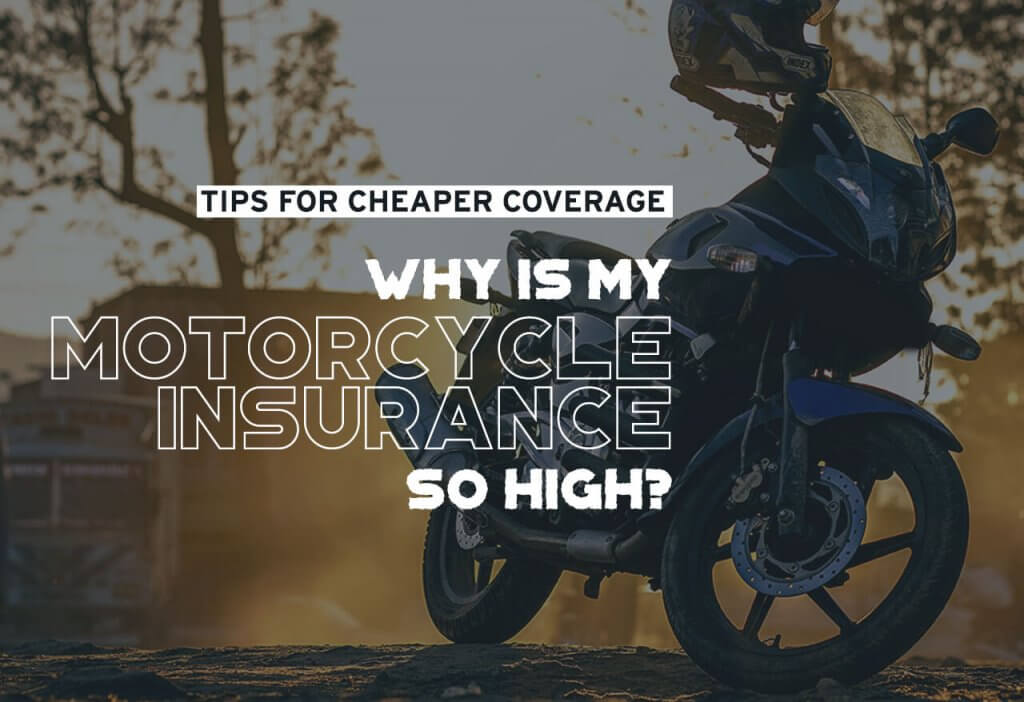 Owning a motorcycle is a fun and liberating attainment. However, before you head out on a road trip, it's essential that you take all the necessary safety precautions. In addition to wearing safety gear and a helmet, it's also crucial to carry the adequate motorcycle insurance coverage. The premiums on a motorcycle policy can get expensive due to the inherent risk of operating this type of vehicle, but here are some simple tips that help you save on your motorcycle insurance:
1. Take a safe motorcycle driving course
Motorcycle safety courses sharpen your riding skills to keep you safer on the road. In Greenville County, the SC Technical College System offers safety courses at its Spartanburg, Greenville, and Anderson campuses. These classes range from $239-$299 for beginners to $100-$159 for advanced riders but completing the course could save you hundreds of dollars off your premium each year. Additionally, the state waives the SCDMV's skill test (required to receive your license) for those who finish the SC Rider Ed program and receive an MSF course completion card.
2. Have a clean driving record
While this might be something you will have to work for over time, you can lower the cost of your insurance by having a clean driving record. In South Carolina, the state issues points to your driving record for breaking various traffic laws. Each year, these points are reduced by half, but you can accelerate point reduction by taking a defensive driving course through an SCDMV-certified driving school. The cleaner your record, the lower your motorcycle premiums.
3. Buy the right type of motorcycle insurance
There are many different types of motorcycle insurance out there. To save, only buy the coverage that you need. For example, while you are required to have liability and uninsured motorist coverage, weigh whether it's worth purchasing additional coverages like total loss, comprehensive, or collision coverage.
4. Use your age for discounts
If you are a younger motorcycle driver, you are out of luck on this money saving tip. However, if you are over the age of 26, you might get discounts on motorcycle insurance since insurers view you as a more responsible driver. Ask your insurance agent to recommend insurance policies that offer age-based discounts.
5. Opt for a higher deductible
Willingness to pay a higher deductible when an accident happens allows you to pay lower monthly premiums for your motorcycle insurance.
6. Choose the bike that will allow for cheap insurance
Finding cheap motorcycle insurance has a lot to do with the type of bike you ride. High-speed sports bikes are inherently more dangerous than cruisers, and higher insurance premiums reflect the increased accident risk. More exotic models or collector bikes are also more expensive for insurance companies to replace, so you'll pay higher rates for these too. When shopping for your motorcycle, balance your desire for performance and fancy wheels with premium costs.
7. Invest in an Antilock Braking System (ABS)
According to the Insurance Institute for Highway Safety, an ABS keeps your wheels from locking up when you brake. This mechanism helps prevent you from getting thrown from your bike, and studies have shown that ABS reduces the rate of fatal crashes by 31%. Many insurance companies offer riders a discount for bikes with factory-installed anti-lock brakes.
8. Bundle your policies
One of the best ways to save on any insurance policy is to bundle it with your other policies. If you need home, auto, and motorcycle insurance, purchase all three through the same insurance company. Doing so will not only cut costs, but it will also simplify the administrative side of things.
These are just a few ways that you can save on your motorcycle insurance. Speaking to an insurance professional will help you learn what types of insurance savings you can take advantage of. Remember, one of the best ways to save on your motorcycle coverage is by comparing quotes from different insurers. At Upside, we're happy to run insurance quotes from the top motorcycle insurers in South Carolina, helping you find coverage for less.