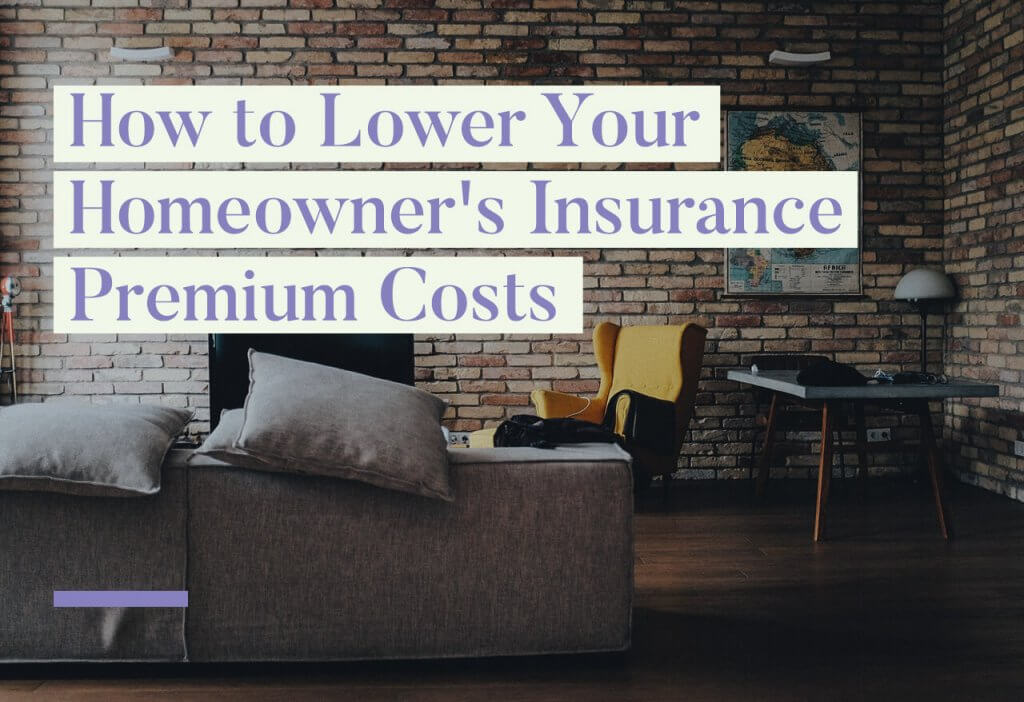 It probably seems like every time you turn around you're paying for some insurance bill, whether it's for auto, home, health or life insurance. Unfortunately, even coverage that isn't required by law just makes good sense. One example is homeowner's insurance, which pays you if your home is damaged or destroyed. Homeowner's insurance is quite reasonably priced when you consider the value of your house and may be required if you financed your home. The good news is, there are several ways you can lower your homeowner's insurance premiums.
1. Shop Around
It's imperative to shop around with different insurance companies and compare rates. Don't just compare premiums, but compare prices based on the same coverage. There are many insurance companies from which to choose. One insurance company may not be able to offer you the best rate but may be able to underwrite a policy for you with another of its companies. Contact the National Association of Insurance Commissioners for a list of insurance companies in your state. You can also contact the NAIC if you have any insurance-related complaints. In South Carolina, you can find the complete list of state-approved insurers on the website for the SC Department of Insurance.
2. Increase Your Deductible
The deductible is the amount you must pay per claim before the insurance company pays. With a high deductible comes lower premiums and vice versa. Deductibles can range from $250 to $5,000 or more. Increasing your deductible from $500 to $2,000 can lower your premium substantially.
3. Use the Same Insurance Company for Your Home and Car Insurance
Insurance companies give clients a bundling discount if the customer purchases both their homeowners and auto insurance from the same insurer. While it may not seem like a lot, it can make a big difference. Say you pay $1,000 annually for car insurance and $600 for home insurance. A discount of 25 percent can take $400 off your bill.
4. Ask About Discounts
Don't hesitate to ask your insurance company about any discounts they may offer such as excellent credit, claim-free, multi-bundling, loyalty, etc. Multiple discounts can add up.
5. Make Improvements
By reinforcing or upgrading your home, you're also making it safer and at a lower risk of being damaged. These improvements may cost you money upfront, but you'll start getting it back in savings. Examples of upgrades include reinforcing gables, shutters or roofing material; sealing decking and upgrading floors, etc.
6. Maintain Good Credit
Insurance companies often use your credit scores when determining your insurance premiums. Try to have good credit because it will pay off in more ways than you think.
7. Ask About Dog Breed
Choosing a dog that known for biting or attacking can increase your insurance premiums because they're considered high-risk dogs. It's much easier to ask about a specific dog breed before you get the dog than it is to part with the dog once it's a family member.
8. Consider a Security System
Installing a security system in your home may cost you some money, but it can also give you peace of mind. Many insurance companies offer a discount to homes with security systems.
These are excellent ways to reduce your premiums, and some of these tips also make your home safer! If you have questions about your homeowner's policy or other coverages, don't hesitate to reach out to us. Upside Insurance connects you with a licensed SC insurance agent who can address your concerns and help you find the best coverage for you.