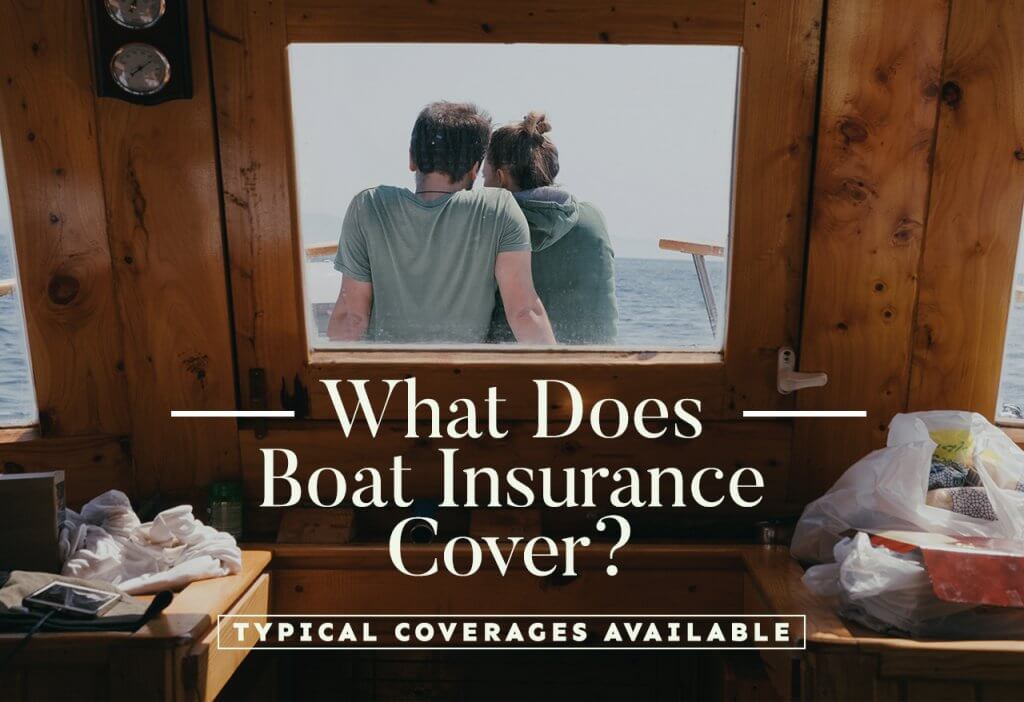 Now that you've finally purchased the boat of your dreams, you need to buy an insurance policy to protect it in case of damage or loss. Knowing what types of boat insurance coverages are available can help you decide what you want and need. Here are some of the typical boat insurance coverage options.
Property Coverage
This coverage may be in the form of collision or comprehensive insurance. The collision portion helps pay to repair or replace your boat if it's damaged or destroyed in an accident or crash. The comprehensive coverage, much like your auto insurance, provides coverage if your boat is stolen, vandalized or involved in an incident that is not collision-related. An example might be storm damage or damage from moving objects.
Liability Coverage
Liability coverage is broken down into property damage liability and bodily injury liability. The property damage portion helps pay for damages you might cause to another person's boat as well as docks, structures or related property. The bodily injury portion protects you against lawsuits if you cause injury to another person. It pays for your legal expenses and compensates the other individual for pain and suffering, lost wages, and medical bills.
Medical Payments Coverage
This coverage helps pay medical bills for you or any passengers on your boat that sustain an injury in an accident. It pays for medical expenses such as x-rays, medications, hospital bills, and outpatient treatment.
Uninsured Watercraft Coverage
The coverage will pay for medical expenses caused to you or your passengers by another boat if the owner does not have insurance on his or her boat or has an insufficient amount of coverage to pay for your damages.
Additional Coverages
When you purchase a boat, you may also buy equipment such as fishing gear, boat trailers, and boating accessories. You can insure these items by adding a rider to your boat insurance policy. Towing coverage or roadside assistance may also be added for extra coverage.
Deductibles and Limitations
The collision and comprehensive portions of your boat insurance include deductibles. The deductible is the amount per claim that you must pay out of pocket before the insurance pays. For instance, if you have a $250 deductible and your damages are $1,000, you must pay the $250, and the insurance company will pay the remaining $750 on a covered claim. It's important to realize that the insurance company only pays an amount up to the limitations of your policy. Boat owners can usually choose between "agreed value" or "market value" when buying their policy.
What Determines the Cost of Boat Insurance?
Although your premiums may vary from one insurance company to another, the cost for your boat insurance is based on the following factors.
The state in which you live
The type and size of your boat
The age of your boat
Motor size and how it's powered
Whether the boat is used on open seas or inland waters
What type of additional coverage you purchase
Your motor vehicle driving record
Your deductible amount (A higher deductible means lower premiums)
The Insurance Information Institute reports that completing some boating safety courses may also result in lower premiums.
To request an SC boat insurance quote, call Upside Insurance Greenville. Our South Carolina insurance agents can answer any questions you have about coverage, then pull rates from the area's best boat insurers so that you can compare and save.