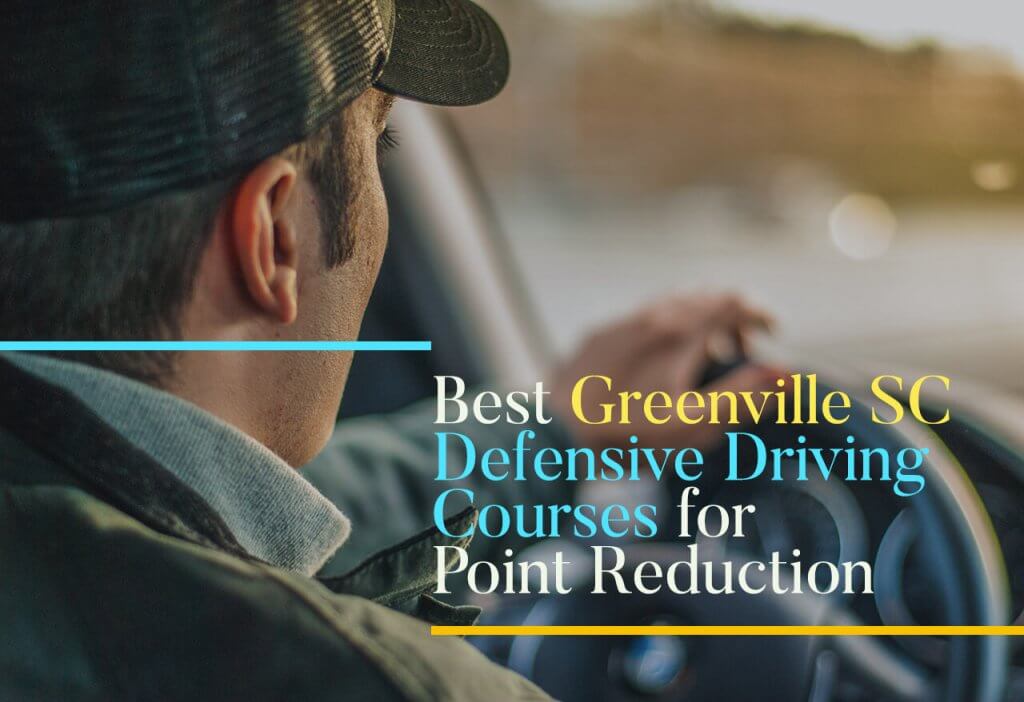 When a driver in South Carolina is convicted of certain traffic offenses, he or she incurs driver's license penalty points. For example, reckless driving or speeding more than 25 miles per hour above the limit results in a six-point penalty. Operating on the wrong side of the road or following too closely earns a driver four points. For improper backing, a driver is slapped with a two-point penalty. If a driver accrues twelve or more points, his or her driver's license gets suspended.
Losing a driver's license is not the only concern. Penalty points also raise the cost of car insurance. The more points a driver has on record, the higher auto insurance rates creep. Therefore, it's essential to eliminate points well before reaching the twelve-point mark. Drivers who wish to get points removed from their records can enroll in a state-approved traffic course. A defensive driving course may be taken once every three years to remove up to four points from a license. Here are four of the best driving schools in Greenville, South Carolina:
1. 911 Driving School
21 Orchard Park Dr, Greenville, SC 29615, (864) 289-0911

911 Driving School employs only police officers, firefighters, and emergency medical service as instructors, so students can rest assured that they are getting well-trained drivers to teach them. The school offers both adult and teen driver instruction courses and driver improvement training. For more information, call 864-289-0911, or visit the website.
2. Drive Alert Training Academy, LLC
1325 Miller Rd, Greenville, SC 29607, (864) 297-7878
Drive Alert Training Academy uses life-like driving simulators in the classroom to develop the perceptual and cognitive skills of students and to enhance their mirror usage, scanning techniques, crash avoidance abilities, and decision-making skills. The school offers a basic driving course, a defensive driving training course (for point reduction), a senior/mature driving course, and an insurance discount course. Interested students may call 864-297-7878 or visit the website here.
3. Auto Safe Driving School
209 Pine Knoll Drive, Greenville, SC 29609, (864) 297-0003
In 2017, Auto Safe Driving School won Commercial School of the Year from the South Carolina Driver and Traffic Safety Education Association. Auto Safe has employed qualified instructors for over twenty-five years and offers several driver improvement courses, including a point reduction class, adult behind-the-wheel lessons, and a Certificate for Court or Insurance class. The point reduction course requires eight hours of classroom instruction and meets state requirements. Call 864-297-0003 or go to www.autosafedriving.com for additional information.
4. Greenville Technical College
506 S Pleasantburg Dr, Greenville, SC 29607, (864) 250-8000
Greenville Tech, which is known for training truck drivers, also offers a defensive driving course that meets the requirements of the South Carolina Department of Highways and Public Transportation and the National Safety Council. This course enables drivers to eliminate four points from a driver's license. The Buck Mickel Center in the Economic Development and Corporate Training Department of the college offers this class. For more information, see the website.